Author: Kristin Hannah
Synopsis: Meredith and Nina had somewhat of a hard childhood. While their father was their hero and showered them with love, their mother was the opposite. No matter what the girls did, it didn't think to make a difference in the eyes of their mother. As they grow up, they become more distant with each other, that is until the unexpected death of their father. The loss forces the three women to get to know one another. The girls finally learn after all these years who their mother is and why she acts the way she does. A parallel between present day and WWII, the story brings together love, loss, and strength.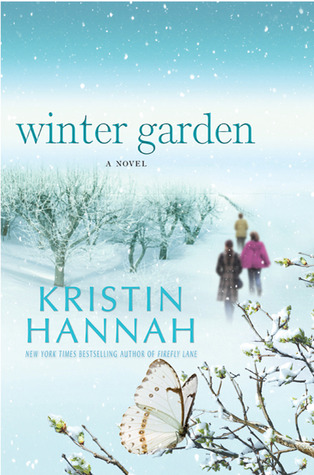 Review: This is the second novel I've read by Kristin Hannah, the first was The Nightingale (one of my all time favorites) and you can find that review here. I haven't read much on WWII in Russia so I was interested to pick up a new location and I wasn't disappointed. While the beginning was a little slow, once you get to the mid way point, it's hard to put down. Kristin Hannah is one of those authors that right off the bat you incest in her characters, you smile during the story and maybe shed a few tears but I think that all reiterated how visually amazing her stories are. You always get a glimpse of what life was truly like when you read a story like this and you know that while the characters aren't true, stories like their are and it's remarkable to see how strong people were back then.
The other part of this story is coming together, growing up and life lessons that we all take for granted. Just the like The Nightingale, I'll be recommending this one.
As Always, Click on the picture of the book for more info!