Author: Ransome Riggs
Synopsis: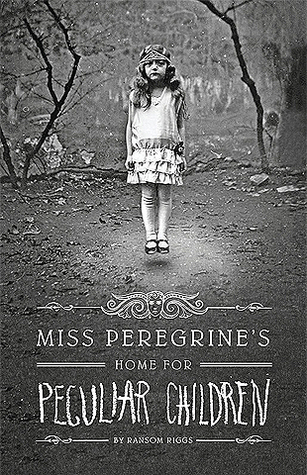 Sixteen year old Jacob thinks his life is ordinary. He isn't special, he has only one friend and his parents don't really understand him. It's his grandfather who becomes his greatest friend — who told him about "fairy tales" from his life that for awhile Jacob believes. But when tragedy hits, Jacob doesn't really know what to believe anymore and it sends him and his father to Wales, to a mysterious Island that his grandfather lived on for some time. When he gets there, he finds the abandoned home of Miss Peregrine's and her peculiar children, and that is when his life goes from ordinary to extraordinary.
Review: I wanted to really like this but honestly, I didn't — it was a little too weird for me, out of the style I like so much that I couldn't really connect with it at all and I actually found it pretty boring at times too. I don't know if it was the story or if it was the writing — maybe that it was mainly about children so I felt like the dialog was too young for me to like? I pose that as a question because I honestly don't know the answer. I might read the other two in the story but only because I know someone who can lend me them. All I know is that I found myself reading it quickly just to finish it and be able to start something else.
Have you guys read this? Am I the only one who didn't like it?
as always click on the picture for more info!