In case you guys didn't know, I'm a huge Harry Potter fan, as you can see from the picture of me below, with my wand at the theme park for the second time 🙂 So when I saw that there was a book tag, I needed in! Thanks again to Danielle @ The Introverted Book Nerd for tagging me in the post! This post was originally created by Kimberlyfayereads. You can click on every book to link back to it's source — goodreads for more information.
I thought this would be a fun post to do on Halloween, I've always wanted to dress up as a Hogwarts student ever since Harry Potter started, but never have — this is my way of pretending I'm one this year.
Below are a list of questions based on spells in the Harry Potter series and then I'll just tell you a book of mine that fits in best for it.
An Upcoming Release You Wish You Could Get Your Hands on Right Now.
I'm not going to lie to you guys, I don't normally care too much about upcoming releases, I don't really pay attention until the month of or even the month after. However, I read The Bear and The Nightingale this year and I fell in love with it. Since I know when the next one is coming out (and not the next Outlander ), I'm going to go with The Girl in the Tower. I seriously cannot wait to get my hands on this one. The first book was so magical in the series and so different from what I've read that I fell in love with it immediately.
Favorite Series Starter
It has to be Outlander, I loved the time travel, I loved the history — it grabbed my attention right away. To be honest, sometimes that first book is the whole reason I read the entire series (just sometimes). I mean, it has time travel and history, Scotland scenery and highlanders. But what really gets me is the writing style of Diana Gabaldon, it always grabs my attention.
A Book that Gave you all the warm Fuzzies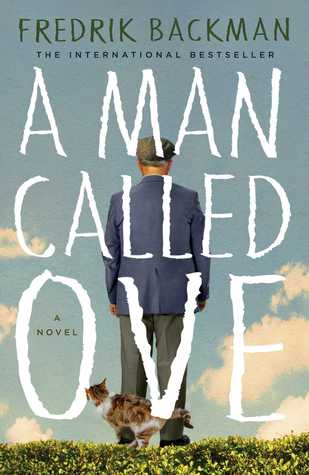 A Man Called Ove. I laughed, I cried, I figured out the ending but still felt content in the end. Ove is a character to say the least and as his story progresses you can't help but feel, well every feeling imaginable.
A book that made you ugly cry.
Ugh too many, but I'm going to go with The Nightingale, honestly, any book I've read about WWII probably, but this one sticks out.
Bookish hero or heroine you want to protect you in real life.
I'm going to pick someone who even surprises me. Ross Poldark, he's kind of an anti-hero and I love him for it. He has his faults, he has his strengths but one thing is for sure, he's always looking out for the ones he loves.
A book you intentionally spoiled for yourself.
I think it was one of the books in the ACOTAR series — by reading spoilers.
A book you wish you could make everyone read because you loved it so much.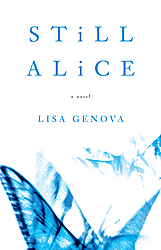 I was going to go with The Nightingale, but since I already mentioned that one, I'm going to pick Still Alice. Everyone should read this because not only will it touch your heart but it will give you more of an awareness of Alzheimer's as well as the family members who live with someone with the disease.
A book series you wish never ended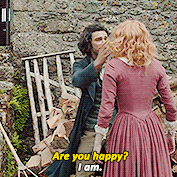 I think I'm going to go with Poldark on this one. There is something about the writing style, especially later on that made me always feel like I was reading about friends. While outlander hasn't ended yet, I know when it does I'll wish it never ended.
A book with an uplifting ending or message
Eliza and Her Monsters. I remember thinking — where was this book when I was a teenager?
A book you wish you read but could forget
The Notebook. I loved the movie, but this book was terrible.
An author's whose books always get you out of a slump
Easy — Diana Gabaldon. Her Outlander series and spinoffs are so good. I can't help but love them.
A swoon worthy hero or heroine
ummm duh. Jamie Fraser. This is an easy one and from the series just mentioned above
A book that caused you to stop doing all other things until you finished
A Court Of Mist and Fury (but let's be honest, there are a lot of these). This one definitely had me telling people to shhhh so I could read. I took this book with me everywhere, on the bus, to work, at the pool, next to the pool, stayed up late, and then when it was all done not only did I buy the next but then I read fanfiction — my first ever to do that by the way. Seriously what happened to me?!?
A book that was painful to read or broke you
Hidden Figures. I wanted to like this one but it was too technical and too dry. The movie was so hyped up (and no I haven't seen the movie yet) that I just assumed the book would be amazing. I was sadly disappointed in this one.
A book that had you laughing out loud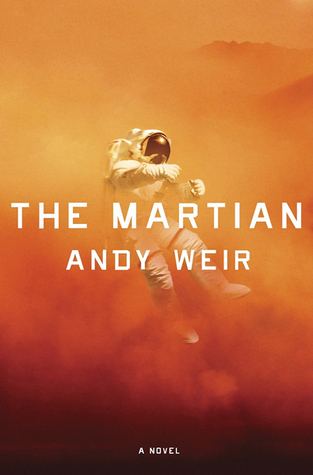 The Martian — I learned a little too 🙂 I loved how sarcastic he was. I would read this over and over. I can't wait to read Andy Weir's new one too!
A book that made you want to send it (or you e-reader) flying
Twilight. I found the whole series too ridiculous.
Bookish world you wish you could visit
Any of the ones that are historical. I can't name just one. I love thinking of a time period that actually happened that I can never see for myself. HOWEVER specific book, I might go with All Soul's Trilogy series because it's in present day with Witches but they also go back in time to England so it kind of has everything I love.
Book with a shocking twist or ending
Girl with a Dragon Tattoo Series. I'm choosing this one because sometimes the ending was crazy and sometimes the whole thing was crazy. Also- give me Lisbeth any day.
Last Two Go To Harry Potter
A character death that destroyed you: Sirius Black
Best series conclusion: It's hard not to love Harry Potter and everything about it. Maybe the conclusion wasn't the best, but the series all in all is why I read so for this, I give it best conclusion.
Honorable mention: The Kite Runner