One of my favorite things about reading is that they take me to a different time, a different place and they let you lose yourself out of reality for a just a little bit and enjoy the ride. Once again, The Broke and The Bookish had the best Top Ten Tuesday. Who doesn't want to think about the Bookish Settings they would want to be able to travel to?
Scottish Highlands, like you know, Outlander (which also has the Caribbean, & America) all happening in the 1700's? Who wouldn't want to travel to that time?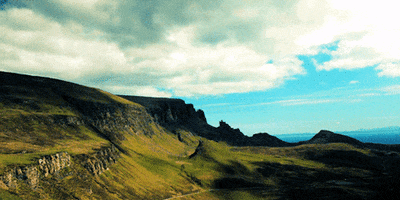 Caravel I loved the magical setting and the intrigue in what is going to happen. There was something just so interesting with it.
Middle Earth aka The Lord of The Rings New Zealand, elves, dwarves, hobbits and some magic I would love to me about to go there
Harry Potter I mean come on!
Cornwall England, 1700/1800s aka Poldark Of course I want to go to Cornwall England — it's because of Poldark that we are going next year!
A Court of Thorns and Roses/Fantasy I like the Fae background setting, a lot. It would be really interesting to be able to go to a setting like that.
Fairytale Russia — ever since I read the Bear and The Nightingale, I cannot get it or it's setting out of my head.
The High Seas — I love pirates and adventure so it would be awesome to be able to go back to a setting like this
Narnia aka Chronicles of Narnia for me, this is just a winter wonderland and any place that I can go to that has talking animals has me running toward the nearest entrance
1950's there's just something so different about this setting. I don't have a book I can think of to relate back to it but I love the clothes, the style and the sass
Tudor England — honestly this is one of the craziest times I think in the history I know about England. It would be interesting to go back to that time period though I would be very scared of what could happen!
I know you're probably surprised that I don't have Harry Potter on here — it's honestly becacuse I alwasy talk about Harry Potter and wanted to mix it up a bit 🙂