The Broke and The Bookish's most recent Top Ten Tuesday features my Top Ten Favorites from 2017. I'm so excited to share my list with you guys and in a few weeks I'll do a wrap up of all the books I've read in 2017 and categorize them accordingly. But this will highlight my top Ten.
I didn't read 10 books that came out in 2017 so there will be a mix of books — however, any book that I re-read (hello Outlander) will not be in this list, I want this to be specific to my first time reads 🙂 Here we go and not in any specific order:
As always if you click on the picture (thanks goodreads) it will bring to the goodreads page. Any link in what I loved the books so much will bring you to my review.
The Fantasy Books
Let's start with Crown of Midnight, while it isn't the first in the Throne of Glass novel and while I haven't read all of them yet, this is my favorite so far. I honestly think it's because of Chaol (please don't make me not like him later). He might be my new book boyfriend 🙂 Anyway, there was something about this one and how it sets up the story that I really liked. I felt like it had more going on compared to the first and I got to really know the characters better. Also — how can you not like a badass female character?
I mean, I don't really know where to start with this one except The Bear and The Nightingale was my favorite book of 2017. I was asked recently which was and I didn't even have to think about it. A Russian Fairytale like a fairytale I've never read before, Katherine Arden left me wanting more. I still remember how much magic I felt reading this book and how I didn't want it to end but at the same time, I felt it had a perfect ending so I was even more excited when I found out there would a sequel.
Sarah J. Maas makes the list again! A Court of Mist and Fury really opened up my "reading life" to the world of Fae, while the second one provided some of it, this one I could not put down. I read all hours of the night (yes it could have been because of the romance). But I thought the intricacies of how someone comes back from torture and realizes they have changed but still finding a way to cope and understand the new person really hit a cord. Your life changes every time something happens and it's up to you to figure out what that means and I think this story did a really good job with that theme.
I chose Wormwood because it's completely different from anything I've ever read and the characters were complex but in a way different from other stories I've read this year. I mean what do you do when your world has been taken away (physically) because of Angels, one in particular who doesn't like what his tasks are? Don't know the answer? Then read Wormwood!
Historical Fiction
Alright, I know, I wasn't going to talk about Outlander, but this was my first time reading The Scottish Prisoner. I'll be honest, Claire bothers me a bit so the fact that she wasn't in this and instead if was a story about Jamie (that we rarely get) and Lord John (who is a complex character that I love) made this one of my top books of the year. Adventures (crazy ones of course) and unlikely friendship forms in this story that will last during the rest of the series and I love that Diana Gabaldon added this.
I'm only going to say a few things about the Poldark series. Every time I read a Poldark book I felt like I was not only going back in time but meeting up with friends again. I always felt content reading these books and Bella Poldark was no different — except for the fact that it was the last one and I went into series hangover.
Miscellaneous — Quick Reviews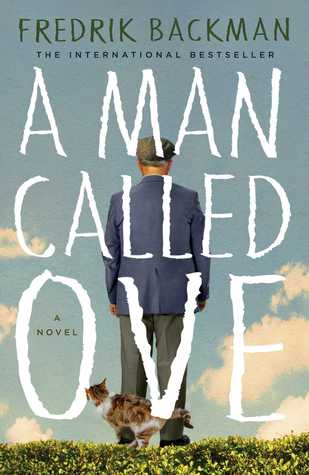 Listen, A Man Called Ove might be my second favorite this year. I love Ove and even though I had a feeling I knew how it was going to end, it didn't mean I didn't ugly cry with it. A curmudgeon in his right, he's funny, he's a smart ass, he's lonely, and got principle and heart. You know an Ove out there and you will love this one.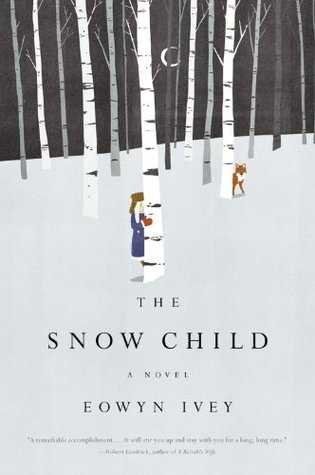 I read The Snow Child a really long time ago but all I can tell you is that it's awesome, there is something so special about this one, there is love beyond imagine, magic that no one can understand, strength and courage when needed. A perfect winter read (hello winter 2018)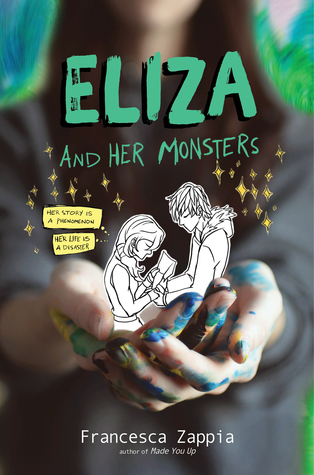 I wanted to add Eliza and Her Monsters because I felt like it was an amazing book for someone in High School. High School is hard and this story touches on all of that and how child like that might be feeling. It brings up anxiety, feeling depressed, dealing with too much and the constant "threat" that your parents might not understand.
Last but certainly not least is The Testament of Youth. Here's how I explained it in my instagram post: If you think you're a feminist and understand WWI but haven't read this book then you are neither (not trying to be mean here) but Vera Brittain was everything…let that sink in.
Notable Mentions: