Author: Jodi Meadows
I received this book through my owlcrate book box. After loving The Glass Spare so much, I decided to try this one.
Synopsis: Mira is a young girl who is considered the Hope Bearer of her country — all based on a treaty her father helped write and named after her when she was young. She is the Hope the country needs, she helps when help is needed all in the interest of her government. But when she finds out something dreadful (involving dragons) and confronts the organization responsible, she is sent away where she learns a lot about herself and meets new people who will change her perspective on things.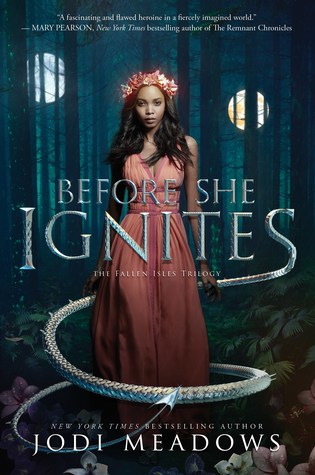 Review: To me, this story was slow and I didn't really like Mira, she seemed like the typical "princess" and maybe because I had just read The Glass Spare, I was comparing the main characters too much. The only good thing is that Mira will go through a lot of self development moving forward but it still wasn't enough for me to feel like I wanted to keep reading this series and if I do, it will be through the library.
Have you guys read this? Did you consider it meh like me?
as always, click on the picture and it will bring you to Goodreads