I've always been a little obsessed with the Victorian ages, there was something so magical and magnificent with the attire, the formalities, art and language (really, I could keep going). So when Masterpiece decided to show the story of Queen Victoria through the life of her reign, I knew I had to watch it.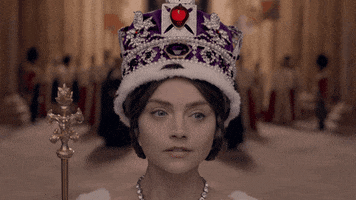 To say I fell in love with the series and her relationship with Albert is an understatement. Did you know that Victoria wrote in a diary almost daily and those recordings are still available, even for the public? Her writings start at the age of 13 and continue until her death in 1901. It must be one of the most detailed descriptions of any reign (especially before all this social media).
Anyway, I got off track a little, this was supposed to be a post about the fact that I read Victoria by Daisy Goodwin. The story is part of the first season of the T.V. show, with Victoria becoming Queen, her relationship with her PM Melbourne, her faults when she was younger and her proposal to Albert. Overall, I found the story to be a light read that I was actually able to finish before the end of the year, it became my final book read in 2017 and I couldn't have thought of a more easy and enjoyable read to end the year. I cannot wait to learn more about her and Albert, I love that from the moment you meet him, you realize he will be good for her, he will help her grow and love her dearly while she reigns through one of the more extraordinary artistic and scientific time in history.
Overall Rating: 4/5 stars