April has come and gone. It was a whirlwind weather wise. Started out snowy, then plain cold, then sunny and rain. By the end of the month it officially felt like Spring in Upstate New York.
What's new:
Refer to my blog post from last Friday for all the cool new things happening!
Current obsessions:
I'm currently making my boyfriend watch White Collar with me. He hasn't seen it, I have and I'll take Matt Bomer on screen any day
The Royals is another obsession right now as well as New Girl — they're back!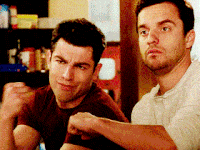 Oh! and dierks has a new song out you guys
The Adventures
We spent April celebrating my 30 birthday and my mom's birthday as well as traveling to Vermont for Easter.
Thanks to some friends coming to visit me, I thought of the perfect post on my favorite things to do in the area in the springtime.
Visiting Philly for the first time was an adventure, look out for some information on it early this month.
Books Read in April :
Now that the weather is getting better I've been outside more which means the book reviews will probably slow down a bit