THE RULES:
1) Thank the person who nominated you and add a link to their blog. (Thank you, Amy!)
2) Answer the questions asked on this post — don't stress it's quick!
3) Nominate and notify some peeps. 5 preferred.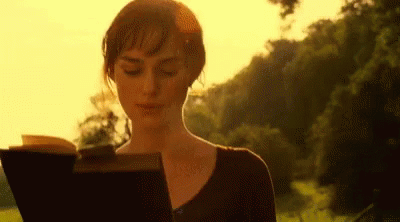 1) WHAT ARE YOUR TOP 3 BOOK PET PEEVES?
I hate when I find grammatical errors, like a lot of grammatical errors
I'm not a fan of very long chapters that don't have breaks in them
When I feel like a passage or chapter could have been summed up in two sentences instead of what feels like a million
2) NAME A PERFECT READING SPOT.
I actually haven't found this spot yet. I do love reading on my couch but I'm hoping to find a super comfy chair soon with two perfect arm rests 🙂
3) GIVE 3 READING CONFESSIONS.
I'm a sucker for a good love story
I would rather have physical books than ebooks
I actually don't get that annoyed if my book cover gets bent
4) WHEN WAS THE LAST TIME YOU CRIED DURING A BOOK?
A Man Called Ove
5) NUMBER OF BOOKS ON YOUR BEDSIDE TABLE?
Only one because it's a large one — Drums of Autumn (Book #4 in Outlander)
6) FAVORITE READING SNACK?
I actually don't snack when I read, is that weird?
7) WHAT ARE 3 BOOKS YOU'D RECOMMEND TO ANYONE?
The Nightingale
The Bear and The Nightingale
Outlander
8) PROVIDE A PICTURE OF YOUR BOOKSHELF.
So this is almost a completed library in our house! Yay — it's really the only room other than the kitchen that's complete 🙂
9) HOW MUCH DO BOOKS MEAN TO YOU IN 3 WORDS?
They're My Soul (lol, that's the closest I could come to one of my favorite quotes: A Room without Books is like a Body without a Soul).
I NOW TAG…